A healthy budget isn't meant to close doors; it's meant to open them.
We're living in a culture where spending money you don't have is not only acceptable; it's encouraged. And you can do it all without even getting out of bed.
Our habits are driven by acquisition and consumption. Closets, basements and attics throughout North American confirm our ability to accumulate possessions. Our garages are so full; we can't even park in them.
It's a dangerous time to be alive.
We know quality of life isn't defined by the make of the car parked in your driveway, nor is it established by the brand names you wear on your back.
And yet we keep wanting more; buying more; spending more. We accumulate stuff we don't need, using money that isn't ours.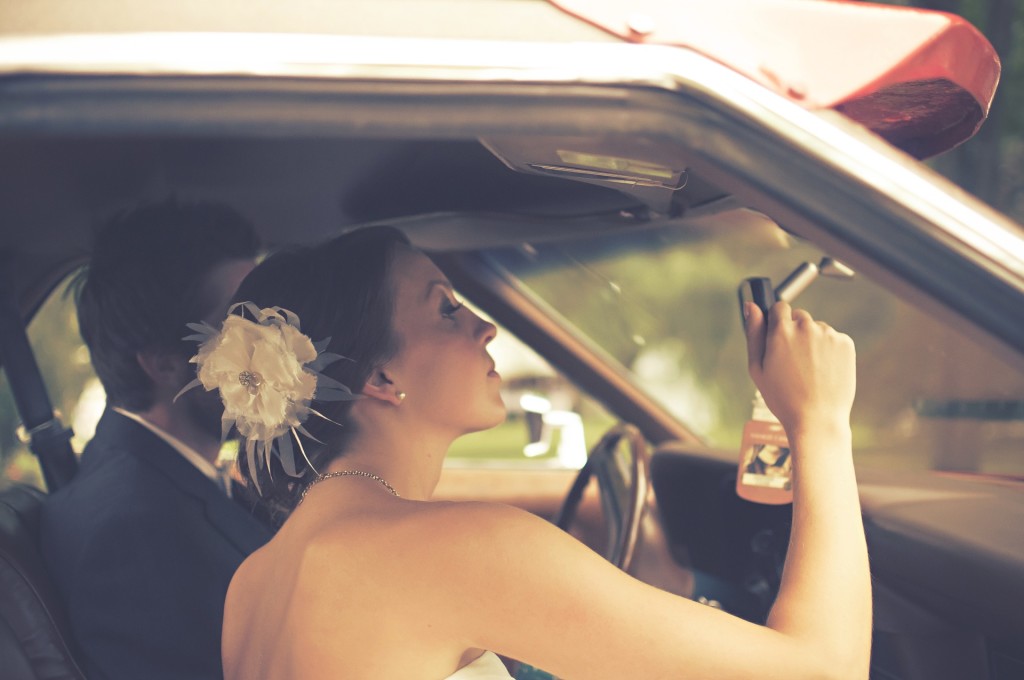 Rather than feeling happier about the lives we've built borrowed, we're left maxed out, stressed out, and completely distracted by the burden of maintaining our status while paying off heaps of credit card debt.
Is this really the kind of life you want to live?
It's Time to Take Back Control over the Way You Consume
How you manage your money can have a profound impact on the way you live your life, and yet we rarely learn these essential skills in school.
Five years ago, I graduated university with $28,000 in student loans and little direction for how to ease the load. So I did what any person will do when they have questions they need answered: I turned to the Internet.
In doing so, I stumbled across an abundance of real-life stories written by people who were in similar situations to mine. And their experiences, advice, and words of encouragement were exactly what I needed to turn my financial situation around.
Not only am I now debt free, but I'm also much more mindful of how I spend my paycheque. I track every dollar coming in and out of my account, and keep a monthly budget to ensure I don't spend beyond my means.
Budgeting not only transformed the way I manage my money; it changed the way I look at life. I don't see my budget as a limit each month; I view it as an opportunity. It's a chance to build the wealth, freedom and happiness I strive for in my life.
Budgeting Tips from the Experts
I continue to be inspired by personal finance bloggers around the world who share their secrets to creating a more mindful, meaningful and financially responsible life. And I believe one of the most important first steps is building a budget that works for you (here are some templates to get you started). After all, personal finance is personal; everyone's situation is different. But this doesn't mean we should keep it to ourselves. Sometimes, sharing your budgeting goals with an audience (small or large) helps hold you accountable in reaching them. At least that's what the personal finance bloggers I follow have found.
I reached out to some well-known bloggers in the personal finance space to ask them about their best budgeting tips for millennials. Here's what they shared:
@charlottaway Start investing early! Even if it's just $100 a month. Tons of tools available to do that now. #replymoney

— Amanda Abella (@amandaabella) October 13, 2015
@charlottaway Make any debt you have THE top priority in a budget. This forces you to spend less on everything, including housing and food! — Millennial Money Man (@GenYMoneyMan) October 13, 2015
@charlottaway Open bank accounts for each goal and expense. Household, business, rent, fun money, car maint. We have 17 accounts in total!

— Carrie Smith (@carefulcents) October 13, 2015
One of my favs is #MoneyChunking. Split budget categories down to spendable chunks & use just that. #Spread TheSpend https://t.co/l7gnsKSBPw — Debt Free Guys (@DebtFreeGuys) October 13, 2015
@charlottaway @reply_mag I'd say always have a buffer between your income & your budget. That way you have some breathing room. #replymoney

— Kayla (@Shoeaholicnomor) October 13, 2015
@charlottaway @reply_mag hmm. "Your salary is not your budget." Budget for less than what you make and you'll come out ahead. — Cait Flanders (@blondeonabudget) October 13, 2015
@charlottaway @reply_mag Assume you'll get it wrong the first two times, and then drink a beer when you rock it on the 3rd! 🙂

— J. Money (@BudgetsAreSexy) October 13, 2015
@charlottaway @reply_mag (Also - TRACK YOUR NET WORTH! That may be more motivating/eye opening than even budgeting) — J. Money (@BudgetsAreSexy) October 13, 2015
Do you have any budgeting tips to share? Let us know in the comments below!